Home Page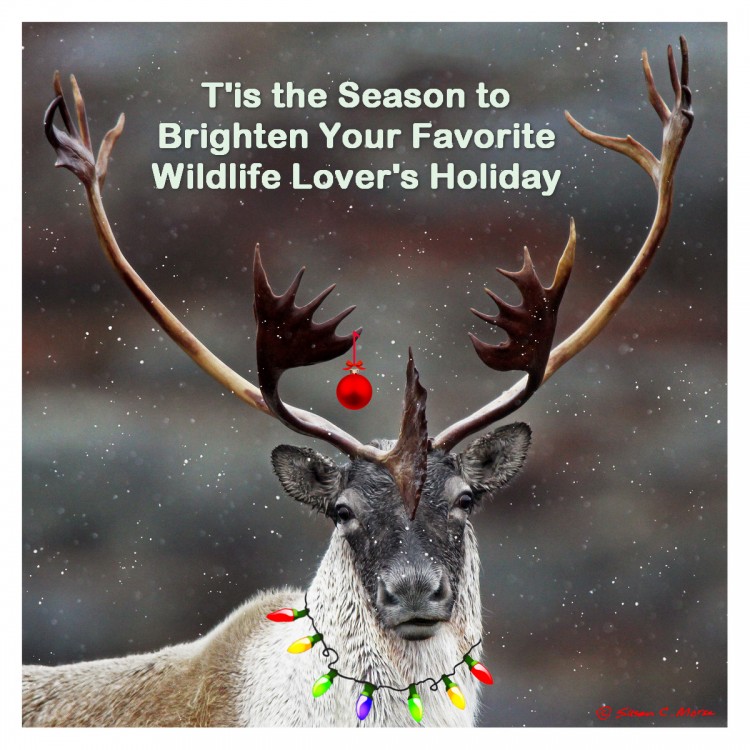 Quick! Give the latest edition of Sue Morse's classic "Wildlife and Habitats" anthology -- signed by Sue!
More than 300 pages of Sue's wildlife essays and photography. This latest, 2021 edition expands upon decades of her columns and features in Northern Woodlands magazine. Sure to delight your favorite nature lover(s)! The deadline for pre-Christmas shipping is coming fast, so get your order in today!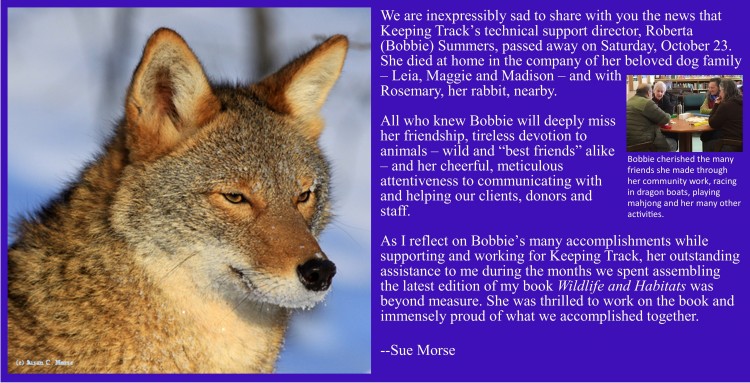 Bobbie Summers 1947-2021
Bobbie had a special love for coyotes. Though she is no longer with us her spirit lives on in the wild world she served so passionately.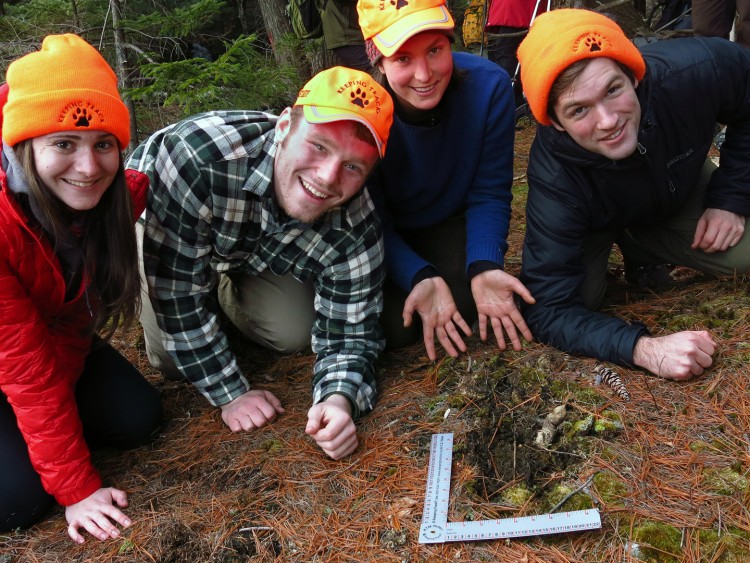 For Any Tracker, Nothing Rules Like a Tracking Ruler
Now back in stock! Lightweight, folding ruler, flexible ruler is ideal for identifying tracks by their measurement. Details of it and our other field-proven tacking aids at the link below. While you're there, check out the brand-new, expanded edition of Sue Morse's WILDLIFE AND HABITATS anthology.